Candera presents CGI Studio's latest version 3.11 at Embedded World in Nuremberg, Germany, from 14.-16. March. Perfect for creating brilliant HMIs, CGI Studio 3.11 now allows direct import also from Adobe XD files via Candera's award-winning Smart Importer. Faster than ever and more secure: accompanying documentation helps to integrate CGI Studio 3.11 in an automotive Cybersecurity environment according to ISO/SAE 21434 standard.
With Embedded World finally back in their original time slot in Mid-March, the Candera team is on-site again in Nuremberg, Germany, presenting among other highlights, the latest version of their high performing HMI tool, CGI Studio 3.11 with the award-winning Smart Importer.
Visit Candera in hall 4, booth 4-479.
Automotive Cybersecurity: CGI Studio 3.11 ready to be integrated according to ISO/SAE 21434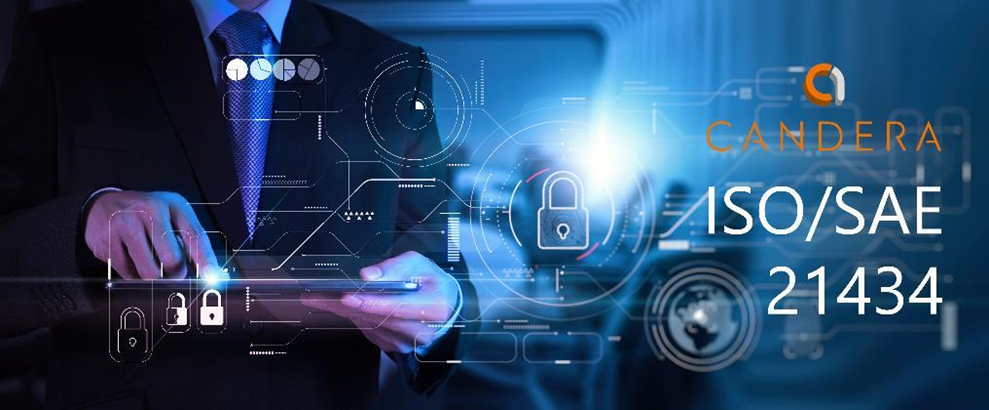 With CGI Studio 3.11, Candera is supporting automotive OEMs and Tier1s in the successful integration of CGI Studio into their cybersecurity-related HMI application – reaching rapid and successful type approval for newly developed vehicle models.
The document guides cybersecurity experts through the recommended way of integrating CGI Studio as an off-the-shelf product (according to ISO/SAE 21434 chapter 6.4.6). It introduces the available configuration options for an ISO/SAE 21434 cybersecurity software stack, discussing known vulnerabilities related to the product, as well as to the various 3rd party and OSS components.
A CVSS v3.0 vulnerability report is also attached to support Threat Analysis and Risk Assessment (TARA).
Candera's award-winning Smart Importer now imports graphics directly from Adobe XD

Candera's Smart Importer now also directly imports from Adobe XD – giving full support to a wide range of graphics tools. The Smart Importer automatically transforms graphics into fully functional HMIs.
Based on innovative AI-detection technologies, Candera's Smart Importer speeds up the whole HMI creation process. While other HMI design tools require the user to import each single element and add functionality to them one after another, Candera's Smart Importer will do a direct import of a design file and enrich it with functionality automatically.
Users can import graphics files from Adobe Photoshop, Sketch, Axure RP – and now also from Adobe XD – into CGI Studio. Relevant components like gauges, sliders, buttons, and many more are automatically detected, and the most probable functionality can be added to each element.
For more of CGI Studio's features such as a new extended control set, accelerated and improved user interface, enhanced samples and tutorials for easy onboarding and ready-to-use line and bar charts, click here.
CGI Studio represented at ST Microelectronic's "Graphics Partner Wall"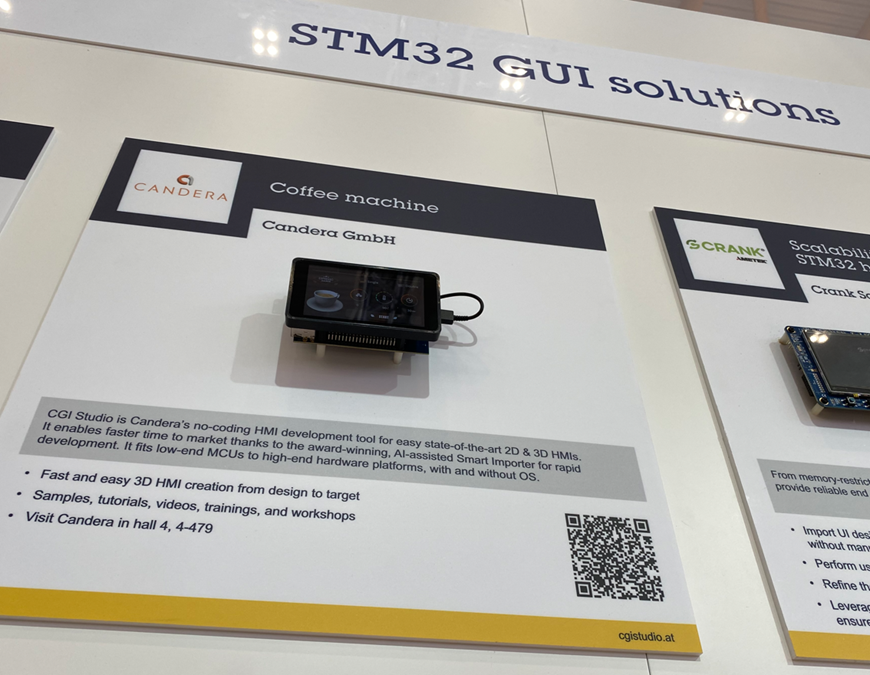 Our silicon partners also appreciate CGI Studio's reliability and variability. Among them ST Microelectronics, who will for the first time be presenting two Candera demos at their Graphics Partner wall in hall 4A.
Latest Automotive NoCoding demo at Candera booth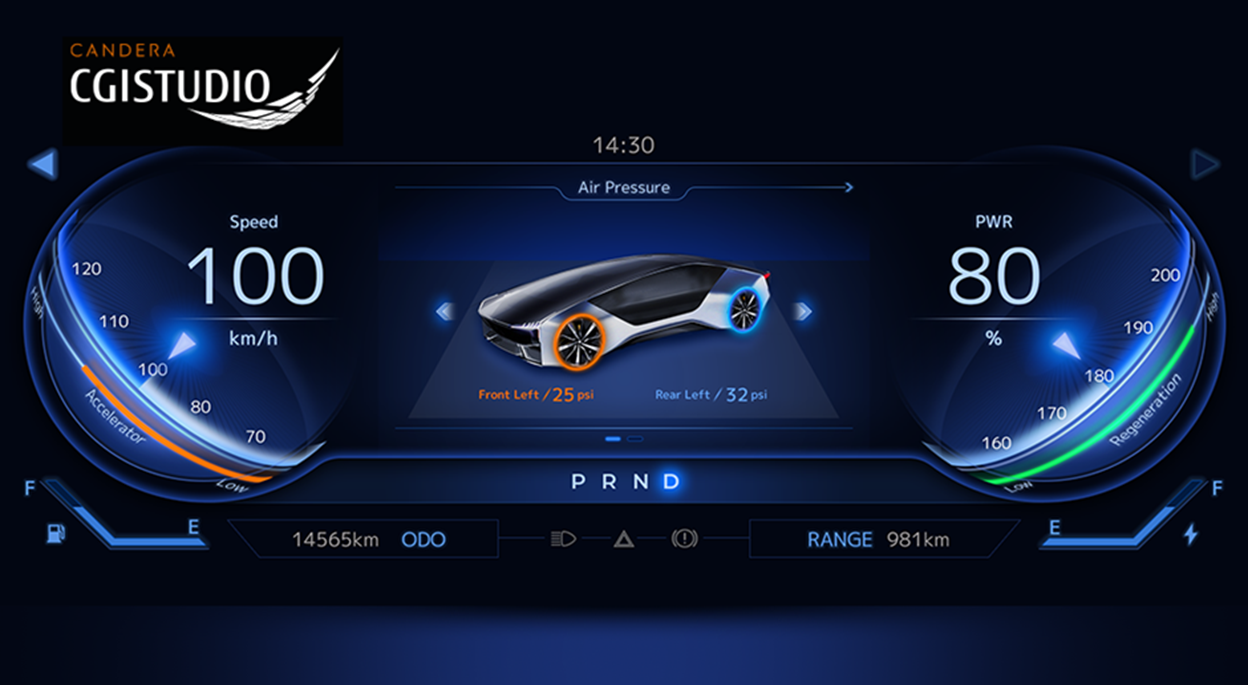 In addition, Candera will also present a demo for a multi-display solution featuring two separate screens for the meter cluster and IVI (in-vehicle infotainment), respectively. It uses the multi-display feature of CGI Studio to achieve linking between the displays on a single SoC, all without requiring the user to do any coding.
The Candera team is looking forward to meeting you at Embedded World from March 14-16. Visit us in hall 4, booth 4-479.
Request a trial version of CGI Studio: https://cgistudio.at/hmi-design/#trial
About Candera
Candera is a leading HMI tool provider and development partner for worldwide automotive and industrial customers. Candera supports its customers with the CGI Studio and Candera Studio tool environments, as well as provision of software services mainly in the areas of HMI development and embedded software. Candera GmbH in Linz, Austria and Candera Japan, Inc. in Shinjuku-ku, Tokyo, Japan are both part of Celsys Group situated in Shinjuku-ku, Tokyo, Japan.
Website: https://cgistudio.at
Facebook: https://www.facebook.com/canderacgistudio/
YouTube: https://www.youtube.com/channel/UCZyzdK8yFY52Ot-SvaGkM_A
Twitter: https://twitter.com/CanderaGmbh
LinkedIn: https://www.linkedin.com/company/candera-cgistudio/