Stay flexible and in

control

in any environment
Much more than attractive optics: High-quality Industrial HMIs can help avoid costly mistakes, speed up the on-boarding process of new operators and reduce maintenance costs.
Used to control Industrial Internet of things (IOT) devices, complex manufacturing, energy, and industrial systems by relatively few operators, Industrial HMIs typically include a visual representation of the system being controlled, make training much easier and provide operators quick and intuitive insight into the status of their equipment.
Industrial HMIs can be deployed in virtually any industrial application, from access control, machine operation and maintenance panels to logistics management and warehousing.
As industrial automation trends continue to grow, well-designed HMIs are increasingly crucial for operational success. Let CGI Studio help you create your HMI in the fastest, most efficient way.
It is time to harness the full potential of your industrial applications while providing an exceptional user experience.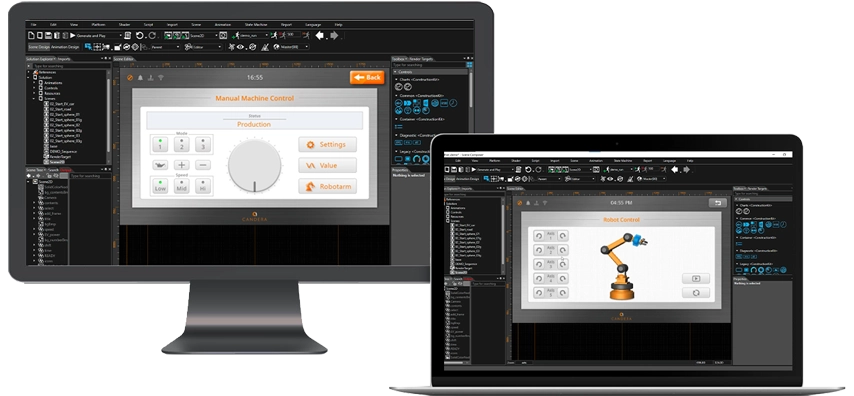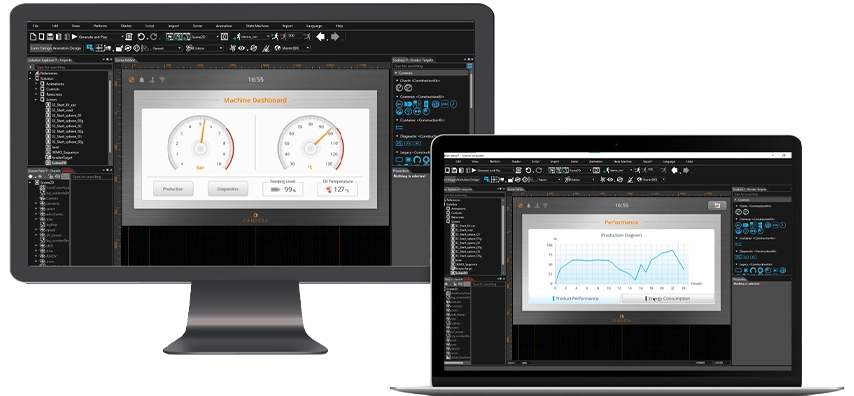 Got questions? Need help?
Request your trial version now:
For more information about your registration and data, distribution, newsletter and the evaluation please refer to our privacy policy.