Safety first: HMI creation for

Medical

devices
Welcome to a new era in medical device interfaces, where CGI Studio, a tool provider with over two decades of experience in car HMIs and safety-critical applications, is set to revolutionize the healthcare industry. CGI Studio empowers you to create advanced human-machine interfaces (HMIs) for medical devices that prioritize precision, safety, and user-friendliness – for mission critical HMIs.
With CGI Studio, you are on the safe side creating high-end HMIs for all Medical devices – be it for home or hospital use.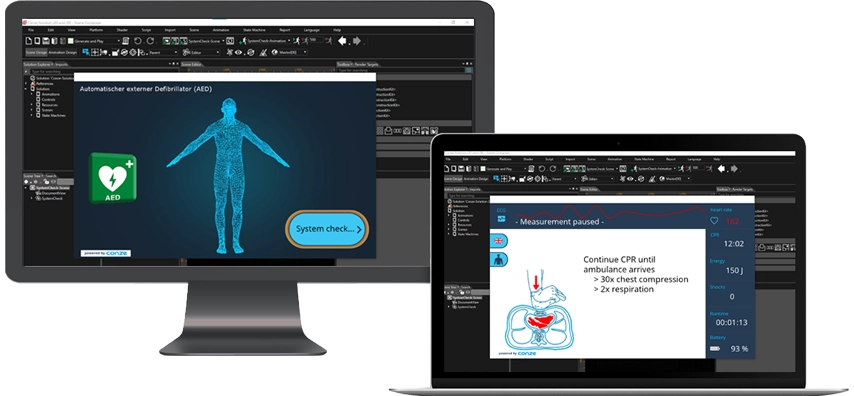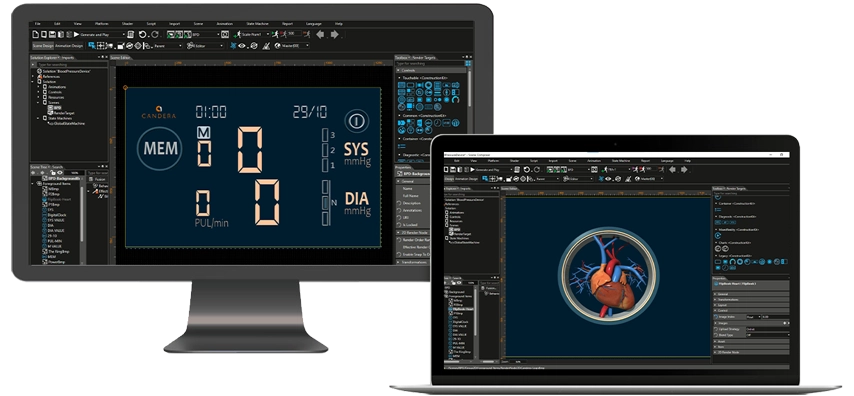 Got questions? Need help?
Request your trial version now:
For more information about your registration and data, distribution, newsletter and the evaluation please refer to our privacy policy.