Candera will be exhibiting at the 15th AUTOMOTIVE WORLD 2023, a trade show featuring cutting edge automotive technology that will be held at Tokyo Big Sight between January 25th and 27th 2023.
15th AUTOMOTIVE WORLD 2023:
https://www.automotiveworld.jp/tokyo/en-gb.html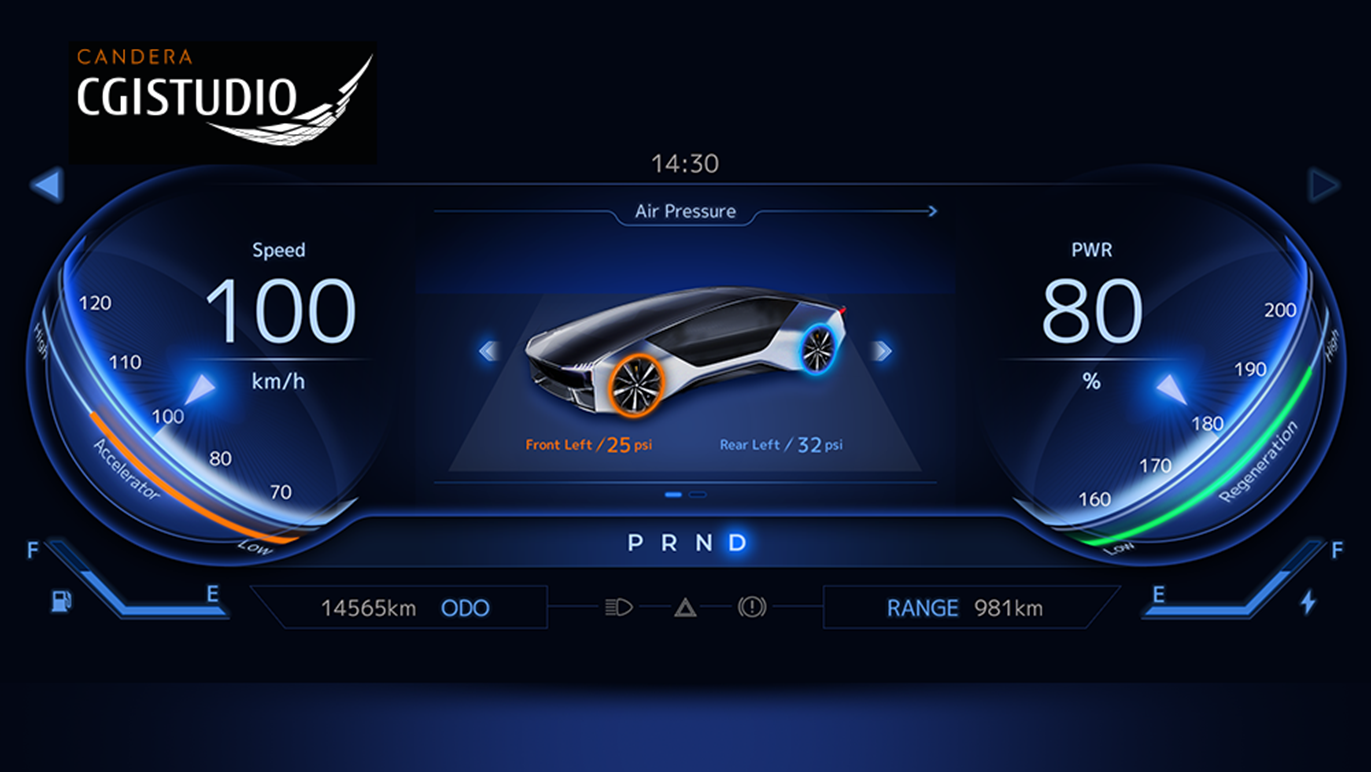 AUTOMOTIVE WORLD is an event where the latest technology in the automobile industry is shown off. This includes advancements in autonomous driving, electric vehicles, automotive parts and manufacturing techniques, and vehicle weight reduction. Every year since it was founded Candera has shown off their latest innovations at AUTOMOTIVE WORLD.
At their booth Candera will be showing off a demo that uses the multi-display feature that was added to CGI Studio last year with the 3.11 update. This demo uses the aforementioned feature to achieve linking between multiple displays.
In addition, there will also be a demo for an HMI that uses LiDAR (Light Detection and Ranging) to assist in parking a car. With LiDAR, an object is targeted with a laser and the time for the reflected light to come back is measured in order to determine the distance to and shape of the object. By using such an HMI, the driver would be able to get more accurate information about objects surrounding the car than what a camera can provide.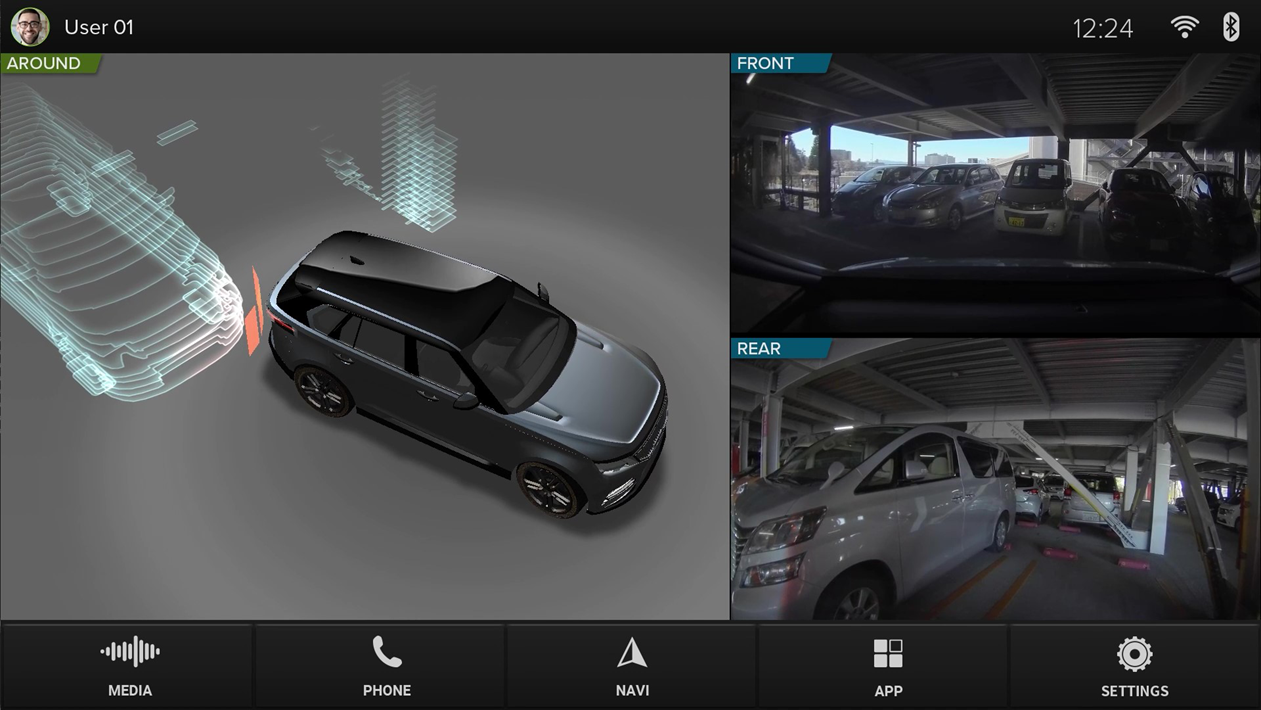 There will be a variety of other demos shown off at Candera's booth as well.
Event details:
Time: January 25th – January 27th 2023, 10:00 – 17:00
Place: Tokyo Big Sight, East Halls, 3-11-1 Ariake, Koto-ku, Tokyo 135-0063
Closest Station: Tokyo Big Sight station (3 minute walk), Kokusai-Tenjijo station (7 minute walk)
Candera booth number: 45A-44
With over 20 years of experience in embedded software development, Candera offers a customizable product for our broad customer base. We work closely together with our customers and industry partners to provide solutions for both current and future HMI needs.
Learn more about Candera's HMI solutions found on over 50 million devices worldwide:
https://www.canderajp.co.jp/en/candera_jisedai/
Request a trial version of CGI Studio:
https://cgistudio.at/hmi-design/
About Candera
Candera is a leading HMI tool provider and development partner for worldwide automotive and industrial customers. Candera supports its customers via the embedded HMI design tools Candera Studio and CGI Studio, the HMI authoring tool UI Conductor, and through the provision of services in the areas of HMI development and embedded software.
Corporate site: https://cgistudio.at/
Candera Japan site: https://www.canderajp.co.jp/en/
Facebook: https://www.facebook.com/canderacgistudio/
YouTube: https://www.youtube.com/channel/UCZyzdK8yFY52Ot-SvaGkM_A
Twitter: https://twitter.com/CanderaGmbh
Instagram:https://www.instagram.com/candera.gmbh/
LinkedIn: https://www.linkedin.com/company/candera-cgistudio/
Contact Information:
Pacific Marks Shinjuku Park Side 2F, 4-15-7 Nishi-Shinjuku, Shinjuku-ku, Tokyo 160-0023
e-mail: [email protected]