MATLAB EXPO 2021 Japan will take place from 7th to 11th June online and Candera will be exhibiting as a connection program partner.
MATLAB EXPO 2021 Japan (Only available in Japanese)
https://eventsonline.mathworks.com/series/matlab-expo-2021-japan/overview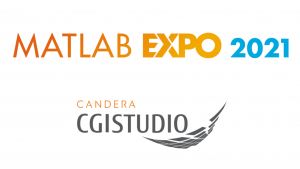 MATLAB EXPO 2021 Japan is a comprehensive conference that introduces the latest innovative technologies through case studies by users of MATLAB®/Simulink® numerical analysis software developed by MathWorks, as well as technical lectures and demonstrations by MathWorks representatives.
HMI applications created with our scalable and hardware-independent HMI design tool "CGI Studio" can be integrated into an MathWorks MATLAB® Simulink® environment via "CGI Studio MATLAB Connector". "CGI Studio MATLAB Connector" is an easy-to-use tool to generate an interface between MATLAB® Simulink® and Candera's powerful messaging and data binding framework called "Courier Interaction Framework". This interface allows the exchange of data and events between both sides and can be used in runtime and simulation environments.
At our Candera booth, we will introduce brand-new features of CGI Studio, enabling rapid AI assisted HMI creation.
Holistic HMI Solution
Holistic HMIs will not only have the ability to perfectly interact and communicate with each other, they will be able to connect with nomadic devices (e.g. Apple CarPlay®, Google Android Auto™) and consider both the driver's situation as well as the traffic environment.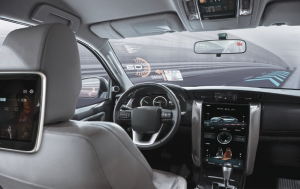 Candera's Holi Solution has been created with CGI Studio and will show how multiple displays are perfectly interacting and communicating with each other. This is possible due to Candera's powerful messaging and data binding tool "Courier Interaction Framework" for smooth interaction between the HMI application and external data sources.
「R-Car M3」EV Digital Cluster Meter

This modern EV(Electric Vehicle) digital cluster on Renesas Electronics' "R-Car M3" is one of the newest iterations of Candera's ambition to shape and create the future of automotive HMIs. It features different cluster scenes such as charging report, function status, navigation mode and charge point search. At the Candera booth, you can experience the latest Candera solutions that create the future of automotive HMIs and aim to realize a sustainable society.
Based on over 20 years of experience in the embedded software development together with our broad customer base we have created a mature feature-rich and customizable product. In fact, CGI Studio today covers all aspects of automotive GUI development and beyond. Furthermore, we're closely working together with our customers and industry partners to provide solutions for present and future HMI needs.
Candera providing HMI solutions with 50 million units installed
https://www.artspark.co.jp/en/candera_interview/
Candera Japan Newsletter
https://www.canderajp.co.jp/candera_entry/
About MathWorks
MathWorks is a leading provider of numerical analysis software for engineers and researchers. In addition, MATLAB® and Simulink® are numerical analysis software developed by MathWorks and are used for analysis and design in various development fields including the automobile industry.
For more information, please visit https://mathworks.com/.
About Candera
Candera, is a leading HMI tool provider and development partner for worldwide automotive and industrial customers.
Candera supports its customers with the CGI Studio tool environment as well as provision of software services mainly in the areas of HMI development and embedded software.
Candera GmbH in Linz/ Austria and Candera Japan Inc. in Shinjuku-ku, Tokyo / Japan are both part of the ArtSpark Group situated in Shinjuku-ku, Tokyo / Japan.
Corporate site:https://cgistudio.at/
Candera Japan site:https://www.canderajp.co.jp/
Facebook:https://www.facebook.com/canderacgistudio/
YouTube:https://www.youtube.com/channel/UCZyzdK8yFY52Ot-SvaGkM_A
Twitter:https://twitter.com/CanderaGmbh
Linkedin:https://www.linkedin.com/company/candera-cgistudio/
CONTACT
4-15-7 Nishi-shinjuku, Shinjuku-ku, Tokyo, Japan
e-mail:[email protected]