Candera joins the MathWorks Connections Program

Partnership gives MATLAB and Simulink users full-scale support in CGI Studio.
Linz, Austria – October 7, 2019 – Candera GmbH, supporting its worldwide automotive and industry customers with the well-known HMI design tool CGI Studio, announces that it has now become an official member of the MathWorks Connections Program. MathWorks is the world's leading developer of technical computing software for engineers and scientists.
The MathWorks Connections Program is available to third-party organizations that develop and distribute complementary, commercially available products, training, and consulting based on MATLAB® and Simulink®. These partner offerings address technical needs across a wide range of applications and industries worldwide with software and hardware products that extend the usage of MATLAB and Simulink. These solutions seamlessly integrate with MathWorks products and ensure ongoing compatibility in conjunction with new MathWorks releases.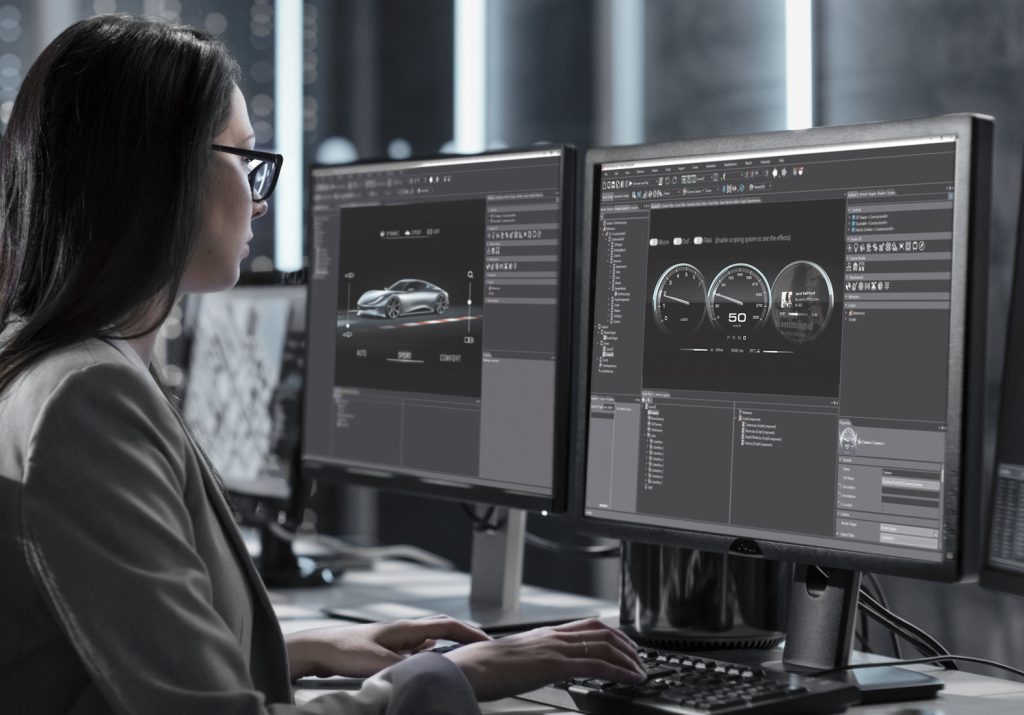 Candera has provided a Matlab and Simulink integration in CGI Studio for some years
Candera has provided a MATLAB® and Simulink® integration in its HMI design tool CGI Studio for some years. CGI Studio is a scalable and hardware independent HMI and GUI design software. The software enables creation of brilliant and customizable 2D/3D HMIs of all kinds for the automotive area and beyond. The CGI Statemachine Connector is a solution to integrate a 3rd party statemachine tool into a CGI Studio application using the CGI Studio Courier Framework. It can be used for Runtime and Simulation Environment. The Statemachine Connector supports MATLAB and Stateflow and requires usage of the CGI Courier Framework.
About Candera
Candera, is a leading HMI tool provider and development partner for worldwide automotive and industrial customers. It supports its customers with the CGI Studio tool environment as well as provision of software services mainly in the areas of HMI development and embedded software. Candera GmbH in Linz/ Austria and Candera Japan Inc. in Shinjuku-ku, Tokyo/Japan are both part of the ArtSpark Group situated in Shinjuku-ku, Tokyo / Japan.
MATLAB and Simulink are registered trademarks of MathWorks, Inc. See www.mathworks.com/trademarks for a list of additional trademarks.
All company or product names mentioned herein are trademarks or registered trademarks of their respective owners. Information provided in this press release is accurate at time of publication and is subject to change without advance notice.
Candera joins the MathWorks Connections Program
ultima modifica:
2019-10-22T16:31:20+02:00
da