Successful presentation and record number of visitors

From November 1-2, 2017 the Crowne Plaza Shanghai Noah Square in China turned into an international knowledge exchange platform bringing together industry leaders to further understand the status of artificial intelligence, application and future trends. Indeed, a massive number of visitors was attending this reknowned conference and achieved the exhibition's goal of topic sharing, pannel discussion and question interaction.
As an exhibitor of China Human – Machine Interaction Summit SESA showcased the latest technologies in the fields of HMI and Embedded Software. Among it the innovative CECIL demo (Cluster + IVI) based on CGI Studio as well as a special automotive cluster demo featuring functional safety. Both demos drew much attention and got very positive response from the participants.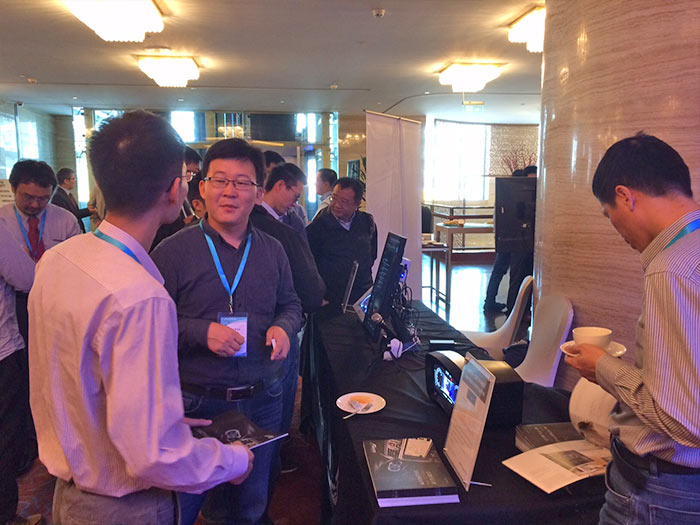 Record number of visitors at the SESA booth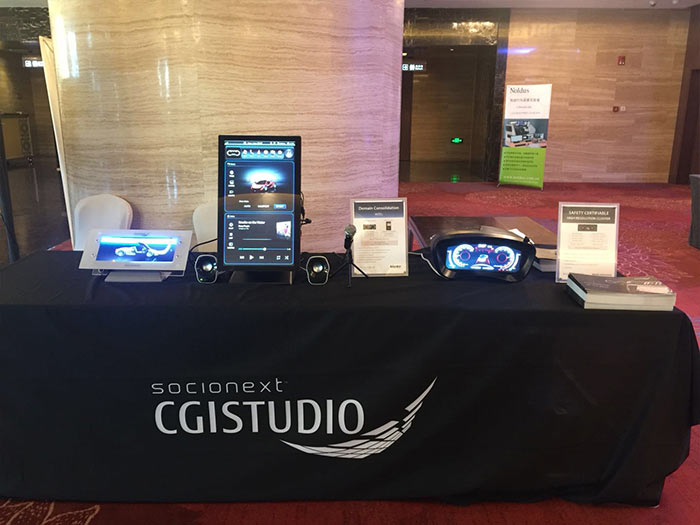 SESA booth with Cecil and Functional Safety demo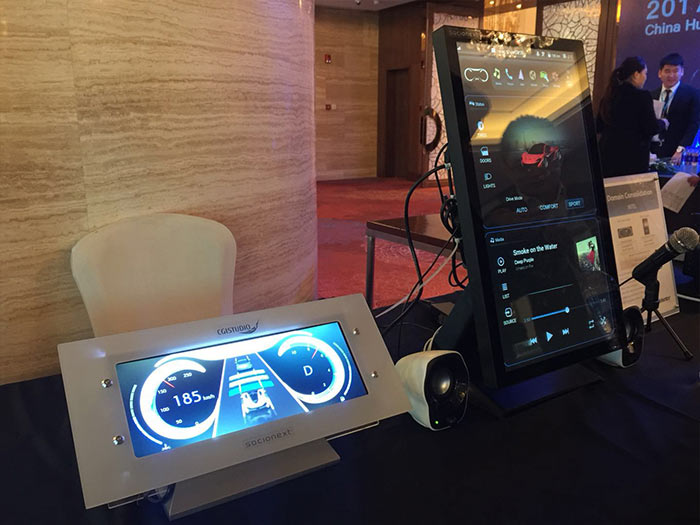 Cecil Demo (Cluster & IVI)

Cecil Demo based on Hypervisor
Automotive HMIs have to meet several different requirements. However, sometimes the difference between what is important for driving and what isn't has begun to blur. One technology that helps to divide safety-critical attributes from infotainment and comfort features into two heterogeneous systems is the hypervisor. This ensures that even if one system fails, the other will continue to run unimpaired. Based on this principle Socionext Embedded Software Austria and Mentor, a Siemens Business, have developed the "Cecil demo" a hypervisor-based multiscreen demo created with Socionext's HMI tool "CGI Studio" and embedded software components from Mentor.
Functional Safety
Functional safe user interfaces become more and more important for graphical user interfaces. Socionext Embedded Software Austria and Mentor jointly developed a safety critical cluster design demo which shows an alternate approach to using a hypervisor. This demo showcases safety separation between an advanced automotive cluster HMI application, implemented using CGI Studio, and safety-critical digitally displayed tell-tale warning indicators. This solution addresses the challenge of mixing safety-critical and non-critical information on a single instrument cluster display while satisfying essential safety requirements for automotive certification such as ISO 26262.
China Human – Machine Interaction Summit 2017
ultima modifica:
2017-11-03T09:55:49+02:00
da