Only a few weeks left for CES 2018!
Socionext will be attending the Consumer Electronics Show in Las Vegas from January 9-12, 2018! Members of the SESA team will be available to meet and will present the latest technology in the areas of Embedded Software and HMI design, including:
CGI Studio
CGI Studio is Socionext's scalable and hardware independent HMI and GUI design software for developing digital instrument clusters, head-up displays, infotainment systems (IVI), rear seat entertainment and many more. The special USP of CGI Studio lies in the representation of 2D / 3D display elements but it also includes features such as multilingualism, particularly sophisticated safety functions and a reliable and worldwide customer service. Numerous automotive manufacturers and suppliers worldwide rely on this innovative software tool.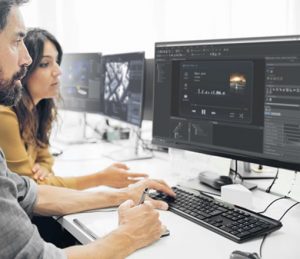 Cecil Demo based on Hypervisor
Automotive HMIs have to meet several different requirements. However, sometimes the difference between what is important for driving and what isn't has begun to blur. One technology that helps to divide safety-critical attributes from infotainment and comfort features into two heterogeneous systems is the hypervisor. This ensures that even if one system fails, the other will continue to run unimpaired. Based on this principle Socionext Embedded Software Austria and Mentor, a Siemens Business, have developed the "Cecil demo" a hypervisor-based multiscreen demo created with Socionext's HMI tool "CGI Studio" and embedded software components from Mentor.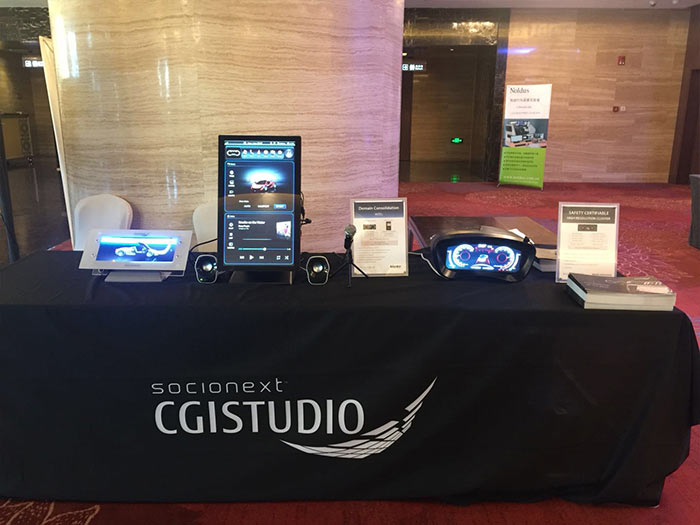 Functional Safety
Functional safe user interfaces become more and more important for graphical user interfaces. Socionext Embedded Software Austria and Mentor jointly developed a safety critical cluster design demo which shows an alternate approach to using a hypervisor. This demo showcases safety separation between an advanced automotive cluster HMI application, implemented using CGI Studio, and safety-critical digitally displayed tell-tale warning indicators. This solution addresses the challenge of mixing safety-critical and non-critical information on a single instrument cluster display while satisfying essential safety requirements for automotive certification such as ISO 26262.
Event Location
You will find Socionext and the SESA team at:
Westgate Hotel
East Tower – Suite 1569 & 1669
3000 Paradise Road
Las Vegas, NV 89109
We look forward to seeing you at CES!
More information about the event at: CES 2018
Meet us at CES 2018 in Las Vegas
ultima modifica:
2017-11-22T12:05:47+02:00
da