Meet Socionext Embedded Software Austria (SESA) at Electronica, the leading international trade show for electronic components, systems and applications taking place from November 13th -16th, 2018 in Munich / Germany. In the Automotive area in hall B4 we will be presenting the latest novelties in the fields of Automotive HMI design and Embedded Software. One of the highlights at our booth, the "Holi Demo" a completely new designed holistic demo based on our innovative CGI Studio HMI toolchain.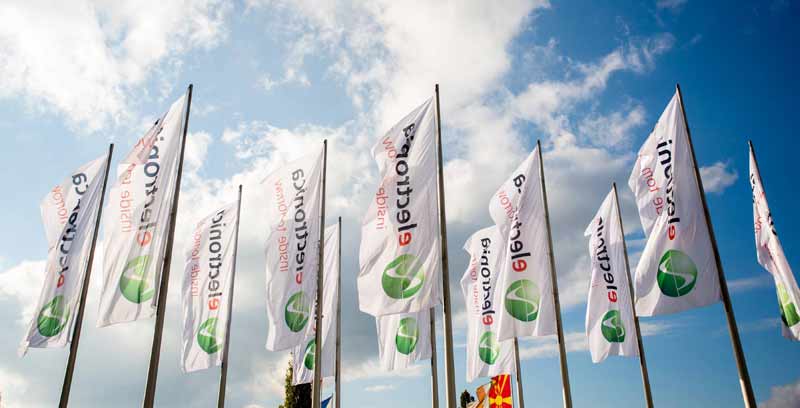 Electronica, 13th-16th November, 2018 Munich / Germany – Image: © Messe München
CGI Studio Holi Demo

SESA's new Holi Demo has been created with CGI Studio and is based on Android/Linux. It enables the perfect interaction and communication between an full digital instrument Cluster and an IVI system. This is possible due to SESA's powerful messaging and data binding tool Courier Interaction Framework for smooth interaction between the HMI application and external data sources. Based on modern hypervisor technology this Holistic Demo will combine both: seamless communication and maximum user experience.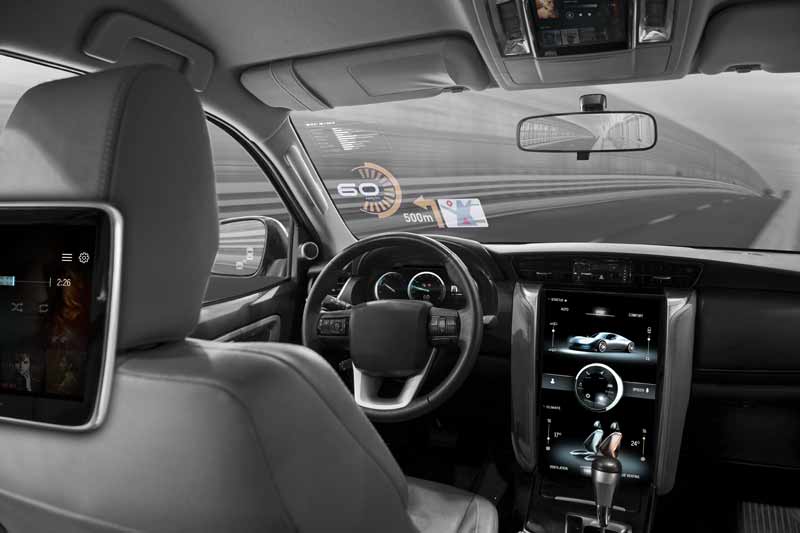 Holistic HMIs enable a perfect interaction and communication between multiple displays
The new Holi demo also features a modern and user friendly look & feel that has been created in cooperation with the reknowned design agency studiokurbos situated in Stuttgart / Germany. It combines classy digital chrome elements with innovative 2D and 3D elements and animations. 
Holistic HMIs will not only have the ability to perfectly interact and communicate with each other, they will also be able to connect with nomadic devices and applications (like e.g. Apple CarPlay, Google Android Auto) considereing both: the driver's situation as well as the traffic environment. Therefore when talking about holistic HMIs we're also talking about new technologies like Head up displays and Augmented Reality.
AR Head-up-Displays
We believe that it is time to bring the driver's attention back to where it belongs: onto the road. We see the upcoming trend of Augmented Reality and HuD becoming a standard feature of the modern car. With built-in warping and low latency rendering of the powerful embedded Candera Render Engine, CGI Studio is the perfect solution for developing dynamic applications like AR-HuDs. Based on CGI Studio you will be able to develop innovative Head up Displays, projecting the main information onto the windscreen and into the driver's focus – thus driver distraction will be reduced tremendously.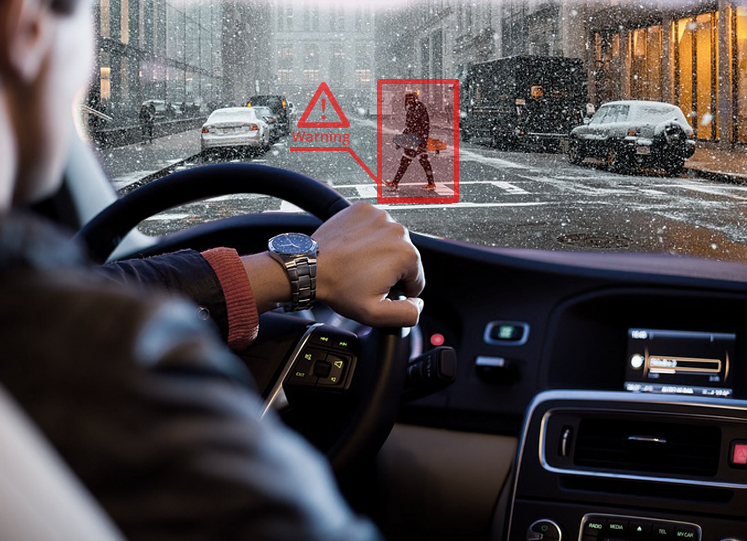 AR-HuDs are considering both: the driver's situation as well as the traffic environment.
With more than 50 Million cars equipped with CGI Studio and over 18 years of experience in embedded HMIs it is our conviction, that holistic HMIs will be the logical approach and will take a pioneering role now and especially in the future
Learn more about these topics and explore the new Holi Demo as well as many more at our booth 354 in Hall B4. The SESA team is looking forward to meet you.

SESA at Electronica 2018
ultima modifica:
2018-09-10T11:39:41+00:00
da