February 15, 2021 – Linz/ Austria – Candera is excited to announce that it has been accredited as first certified partner within Infineon's HMI Tool Certification Program. Infineon has designed this special evaluation program in order to ensure the best customer satisfaction and experience when using HMI software with the TRAVEO™ II Graphic Controllers.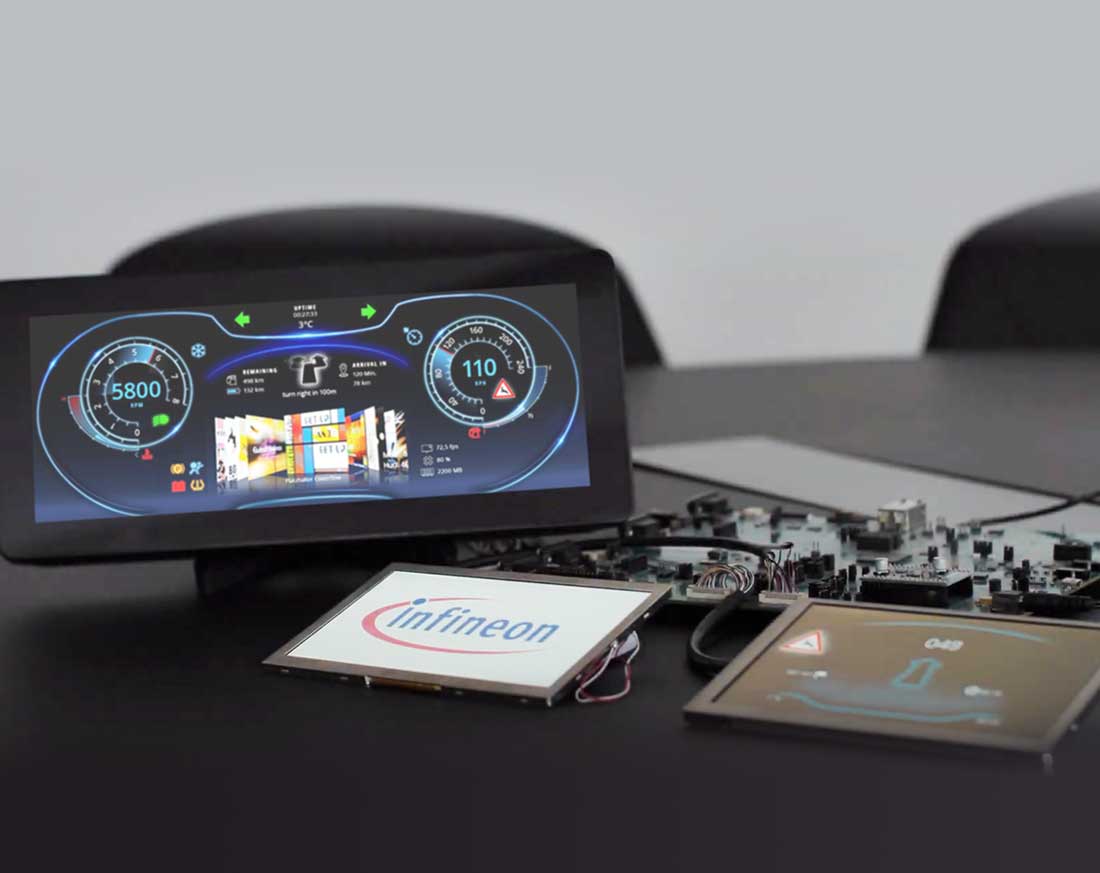 Picture 1 Candera to be certified as first HMI tool partner for Infineon's Traveo II-C
Since many years Candera, a leading HMI-tool provider, has been cooperating with Cypress, an Infineon Technologies AG (FSE: IFX / QTCQX: IFNNY) company in order to create the perfect HMI solutions for the TRAVEO-series, starting with the reference board Amber S6J3200 up to TRAVEO II Graphic MCUs (CYT4DNxxx). So, there was no hesitation for Candera in participating at Infineon's latest HMI Tool Certification Program and to successfully implement the defined requirements: setting up a full virtual animated dashboard as well as a warped dual Head up Display using CGI Studio and the TVII-C CPU boards, while leveraging all the HW features that the GPU offers.
A special challenge within the virtual dashboard was the implementation of the animated media coverflow between the 2 gauges. Since all media graphics of the dashboard were only available in 2D, the whole coverflow has been realized in 2.5D, allowing a similar depth perception than 3D. For this 2.5D implementation Candera had to provide the possibility to dynamically change the transformation matrix of all objects.
Furthermore, cluster and HuD were based on 3 different layer types: IBO (Image-based operation) for traditional frame buffer drawing, LBO (Line-based operation) Increased BLIT engine performance and reduced memory and OTF (On-the-fly mode) to reduce VRAM memory consumption. All of them implemented successfully by the Candera team.
The head-up display had to be accomplished in two different modes, warping off (for projection on planar surfaces) and warping on (for projection onto the windscreen). Similar like the transformation matrix of the 2.5D use case, the distortion for the warping has been created by using the display warping feature in order to simulate the bending of the windshield.
Within this HuD use case, CGI Studio also supports the text rendering by Traveo II draw engine.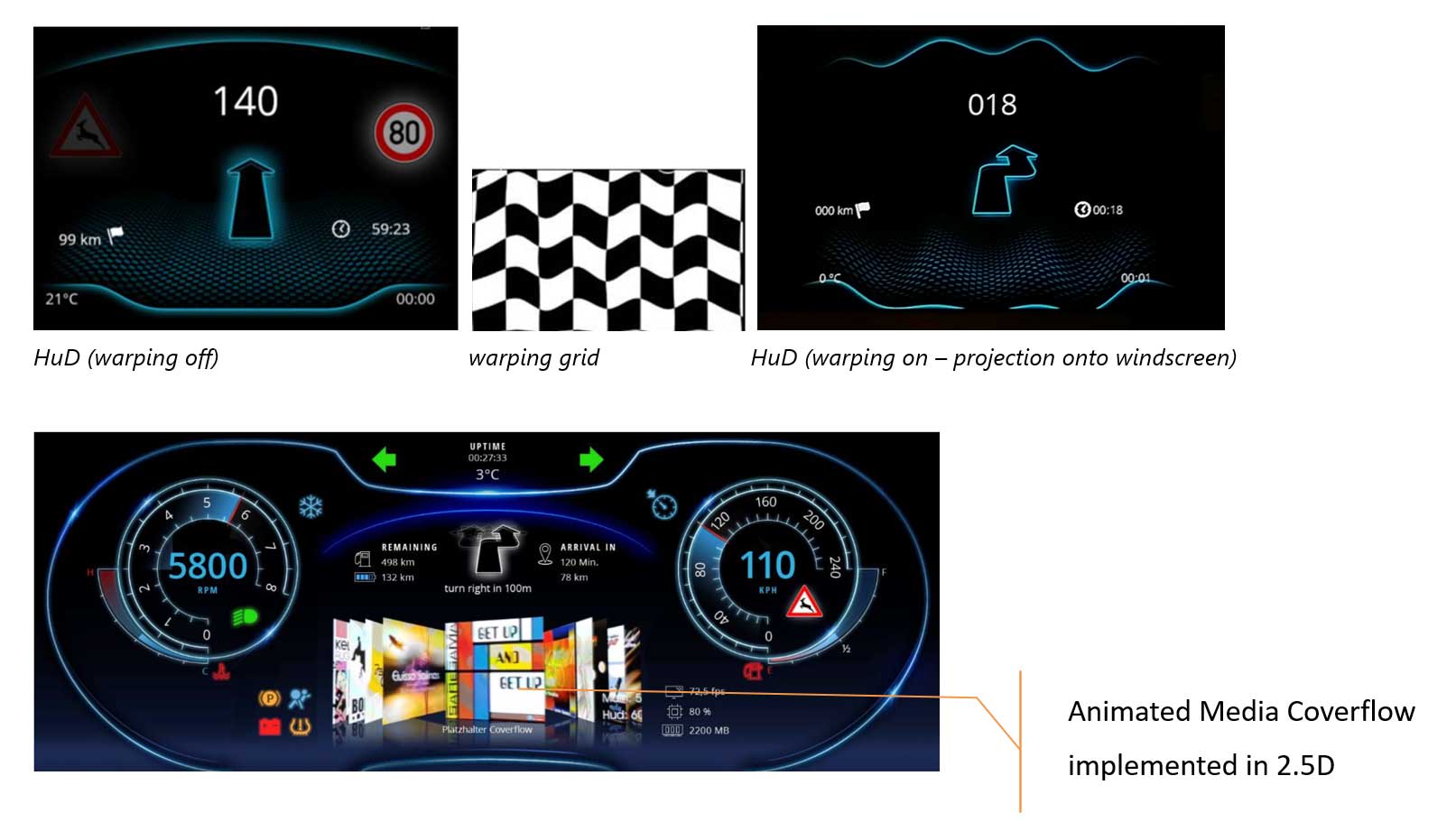 Picture 2: Full virtual instrument cluster and warped dual Head-up display created with Candera CGI Studio on TRAVEO II
Candera is very excited to be the first certified HMI tool partner for Infineon's TRAVEO™ II Graphics Controller.
"Infineon's TRAVEO series has always been the perfect match for our HMI design tool CGI Studio, says Reinhard Füricht, general manager of Candera. "As certified tool partner we are more than happy enabling our mutual customers to create powerful HMI solutions with a special focus on low-memory footprint."
Also, Sven Natus, Senior Director of the Automotive Microcontroller Business Unit at Infineon showed his appreciation "The implementation of compelling and cost competitive HMI solutions has ever been a challenge. We have been partnering with Candera for many years on the TRAVEO series. This certification now takes our partnership to the next level and enables customers to quickly and easily implement their HMI design while getting the best performance out of the system."
About Candera
Candera, is a leading HMI tool provider and development partner for worldwide automotive and industrial customers. Candera supports its customers with the CGI Studio tool environment as well as provision of software services mainly in the areas of HMI development and embedded software. Candera GmbH in Linz/ Austria and Candera Japan Inc. in Shinjuku-ku, Tokyo / Japan are both part of the ArtSpark Group situated in Shinjuku-ku, Tokyo / Japan.
About Infineon
Infineon Technologies AG is a world leader in semiconductor solutions that make life easier, safer and greener. Microelectronics from Infineon are the key to a better future. In the 2020 fiscal year (ending 30 September), Infineon reported revenue of more than €8.5 billion with a workforce of some 46,700 people worldwide. Following the acquisition of the US company Cypress Semiconductor Corporation in April 2020, Infineon is now a global top 10 semiconductor company.
Infineon is listed on the Frankfurt Stock Exchange (ticker symbol: IFX) and in the USA on the over-the-counter market OTCQX International Premier (ticker symbol: IFNNY). Further information is available at www.infineon.com.
Candera to be certified as first HMI tool partner for Infineon's TRAVEO™ II Graphic Controller Family
ultima modifica:
2021-02-22T10:28:02+01:00
da