Working at SESA
People are the heart of our business. Therefore we have created a culture of openness, flexibility and respect, where people are valued for their ideas, their engagement and their personality. Become part of the SESA team, and check out our open positions, we are looking forward to you.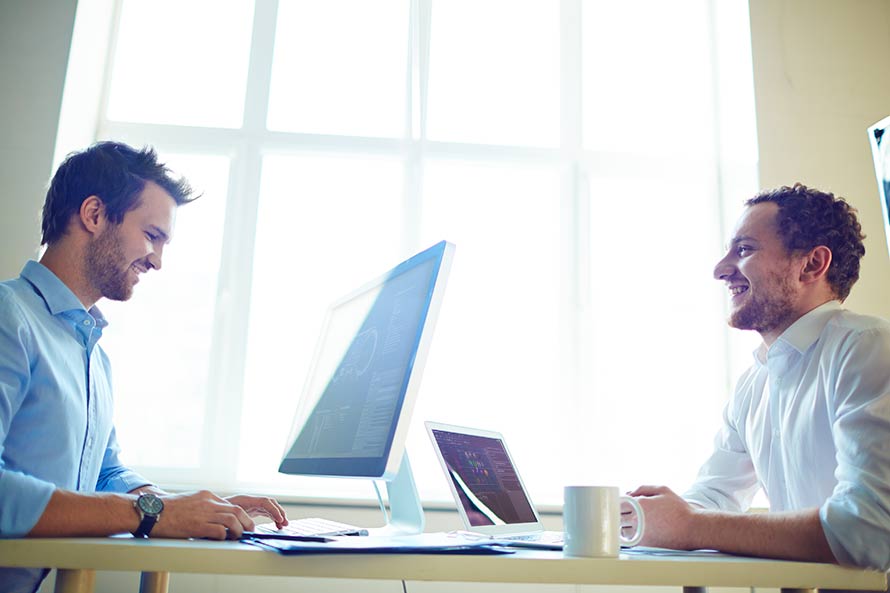 We are hiring
Want to be part of our team? Great, we are looking forward to discover your personal skills and qualities to bring to SESA. Please feel free to explore our job descriptions or send us your unsolicited application.
Find here our current vacancies at Socionext Embedded Software Austria in Linz:
Senior Software Engineer Embedded Systems Automotive
As a senior software engineer for embedded systems you work on your own responsibility or in a team on complex projects for the automotive industry. You use your system knowledge, your embedded software development experience, and your knowledge of object-oriented programming with C ++ to develop perfect solutions. Learn more

Software Engineer C++
As a software engineer (C++) you work on complex software projects. You use your system knowledge, your software development experience in the embedded area, and your expertise in object oriented C++ programming to develop top-notch solutions. Learn more

Software Engineer HMI Tooling
As a software engineer for the Automotive Tool Suite you work on complex software projects and are part of an experienced international team using the SCRUM development process. You analyze, design, and develop new features for the tool suite CGI Studio. Learn more

AR/VR Senior Software Engineer
As an AR/VR senior software engineer you take over the main responsibility to drive the AR/VR topic at Socionext in Linz. You already have a firm background both in augmented and virtual reality and are eager to investigate further new technologies and trends. Learn more

Process Quality Assurance Team Member (part-time, fixed term)
As the member of the Quality Assurance team you support software development projects in the automotive industry. You follow up development processes, check for completeness and non-conformances, gather and analyze metrics and key performance indicators.
Learn more

For current vacancies at Socionext Europe please visit: Socionext vacancies.
For students jobs please visit: Student Jobs
Company address


Socionext Embedded Software Austria GmbH
Semmelweisstrasse 34
4020 Linz
Austria
Phone: +43-732-90305-0
Fax: +43-732-90305-100
cgistudio@eu.socionext.com
Career
ultima modifica:
2017-03-20T15:43:40+00:00
da